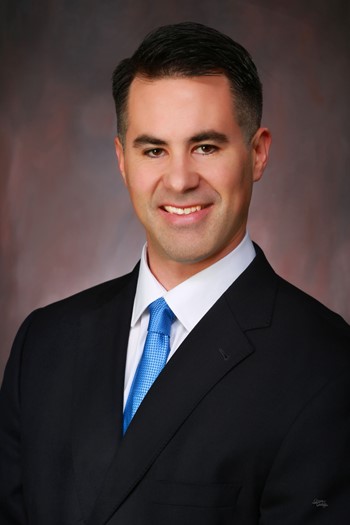 John Powers
Broker WA/Salesperson ID
NAI Black
801 West Riverside, Suite 300
Spokane, Washington 99201
United States
T +1 509 622 3563
jpowers@naiblack.com
Specialties
Commercial Real Estate Broker
Scope of Experience
John specializes in Restaurants, Bars and Retail Leasing and Sales. He has a track record of involvement in a variety of successful investment sales and acquisitions ranging from single tenant NNN retail investments, big box buildings, multi-family, restaurants, golf courses, gas stations. Experienced in successfully negotiating a variety of restaurant and retail lease transactions including, turnkey, vanilla shell and build-to-suit retail site development with tenants such as Ace Hardware, Blimpie Subs and Sandwiches, Baskin Robbins, Quiznos, Round Table Pizza, Dairy Queen, and the City of Federal Way, WA. He is a licensed Realtor in Washington and Idaho and has been in the restaurant and real estate business for 10 years. He believes in creating opportunities through hard work and research and utilizes confidence and abilities to develop a strong network of satisfied customers and clients. Before joining NAI Black he worked for several Seattle and Puget Sound based companies where he specialized in retail leasing and restaurant business including a commercial real estate company that he Co-Founded in Bellevue, WA. At that company he was the Marketing Manager and Director of restaurant sales and responsible for taking the company from a small office start up to being recognized as one of the industry leaders in restaurant sales in the state of Washington.
Background & Experience
NAI Black, Commercial Real Estate Broker 2011
Present Co-Founder / Business and Commercial Broker 2009 - 2011
Director of Restaurant Sales and Marketing Restaurant Broker 2007- 2009
SellingRestaurants.com Restaurants
Business Brokerage and Real Estate
Building Manager 2004 -2008 CWD Real Estate
Professional Associations & Designations
National Association of REALTORS ®
Washington Association of REALTORS ®
Idaho Association of REALTORS ®
Spokane Association of Realtors
Commercial Brokers Association (CBA)
Member of the Spokane Traders Club
Transaction History
•1221 Monroe 3 Story - 13 Unit Apartment Building and Storage Units
• 2nd Base Espresso
• Ace Hardware
• Airway Heights Liquor Store
• Aracelia's Mexican Restaurant
• Ash St. Tacos
• Azteca Mexican Restaurant
• Back Yard Bar and Grill
• Ball Stars
• Baskin Robbins
• Big Star Diner
• Blimpie Subs
• Blueberry Frozen Yogurt
• Boiler Room Restaurant & Bar
• Brass Rail Bar
• Brian's Pizza
• Broadway Bar and Grill Plus Real Estate with Rental House
• Bruncheonette
• Carl's Jr.
• Cascade Golf Course
• Casey's Bar and Grille (Real Estate)
• Chan Bistro
• Chef in the Forest
• Chef Ricardo's
• Chevron
• Circuit City – Big Box Sale
• Citrus Restaurant and Lounge– South Lake Union Seattle
• City of Federal Way
• Dairy Queen—Build to suit—South Hill
• Department of Licensing
• Dickeys BBQ
• Dishman Dodge Dealership
• Don Eduardo's Family Mexican Restaurant
• Esmeralda Restaurant
• Evergreen Bistro
• Family Dining Restaurateurs, Inc.
• Fiorente Italian Ristorante
• Former Sunset Junction Bar and Restaurant
• Frankie's Pizza
• Freedom RV
• Fresh Café
• French Hen Bistro
• Fusion
• Garland and Market Investors, LLC Garnet Café
• Go Froyo—South Hill, Spokane Valley
• Green Star
• Hutchins Auto & Truck
• Kiel Mortgage
• Knockaderry Irish Bar and Grill
• Maggie's
• Maracas Grill
• Natte Latte Cafe and Drive Thru
• Parkway RV
• QQ Sushi Bar and Restaurant
• Quiznos
• Romio's Pizza and Pasta
• Round Table
• Saimai Thai Restaurant
• Seattle's Best Coffee
• Sidebar Bar and Grill
• Shamrock Auto
• Smokin' Dick's BBQ
• South Hill Grill
• Spice Nine Indian Restaurant
• Subway
• Taco Loco Baja
• Taste Café
• Teriyaki Zone
• Thai Bamboo
• The Chocolate Moose
• The Falls Market Grocery Store Business & Real Estate
• Wing Central – University of Washington District
• Wingstop
• Yuzen Sushi
• Zentropa Pizza
• Zippy's Giant Burgers
• Zip's Drive In
• Zola's Café